ALL OF THE PROFIT WE GENERATE IS USED TO IMPROVE SERVICES OR FACILITIES FOR OUR MEMBERS AND TO IMPROVE THE LIVES OF OUR MEMBERS AND THE COMMUNITY
$9.9 MILLION
TOTAL DIRECT COMMUNITY
CONTRIBUTION
$16.6 MILLION
ESTIMATED ECONOMIC VALUE
COMMUNITY CONTRIBUTIONS,
SERVICE & ACTIVITIES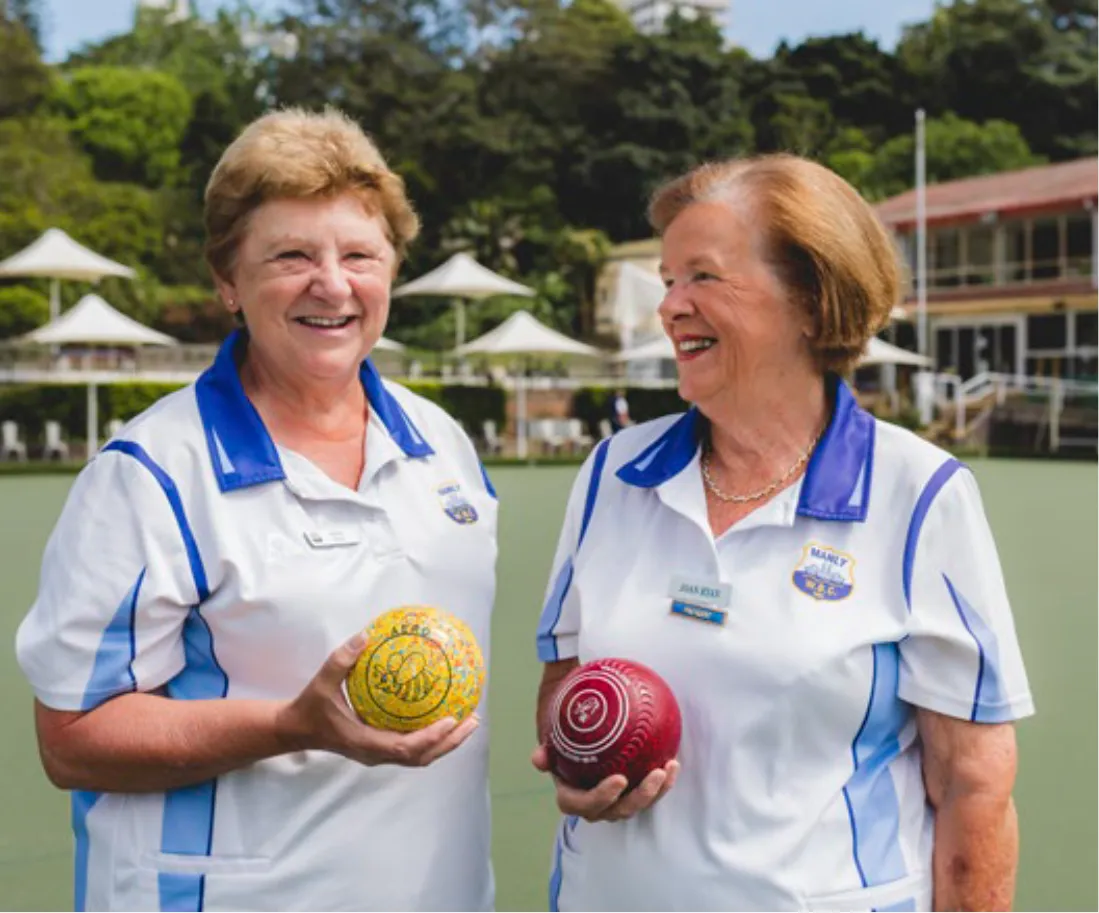 BORN FROM MATESHIP AND BUILT TO IMPROVE THE LIVES OF MEMBERS
Our purpose as an organisation is to "improve the lives of our members" and as over 90% of our members live within 10km of our venues, we believe that by contributing to our local community, we can directly improve the lives of our members.
Every dollar spent in our venues contributes to this core purpose – in all that we do, we endeavour to provide places for communities to gather, improve living standards and work to make our communities a better place for our members and their families to live in.
This is seen in a variety of ways, from investing in our operations, our facilities and diversifying into new products and services to meet the needs of our members. By hosting, facilitating, sponsoring, or donating to community events, entertainment, function rooms and providing sport or sub-club facilities. Mounties Group make a substantial direct contribution through cash and in-kind donations to a broad range of community activities and initiatives and provide community access to a range of subsidised community and sporting facilities.
ClubGRANTS STRENGTHEN OUR COMMUNITIES
We would like to acknowledge all members of Mounties Group, who support the Club every day and every year and create the surpluses which we are then able to direct to worthwhile causes whenever they occur in the communities that we serve.
This year, we have had the privilege of distributing $9,923,036 through various programs and for a wide range of projects.
One of the most significant types of funding made available in 2020-21 was $3.15 million which was made up by way of donations and grants. This included ClubGRANTS funding..
ClubGRANTS is a scheme, which sees clubs provide a portion of their total gaming revenue to recognised community projects. The scheme incorporates a process, which scrutinises and ranks, local projects for this funding. The scheme is facilitated by local councils who best understand and plan for the broader social needs of local communities, the clubs are left with the final decision as to who they support.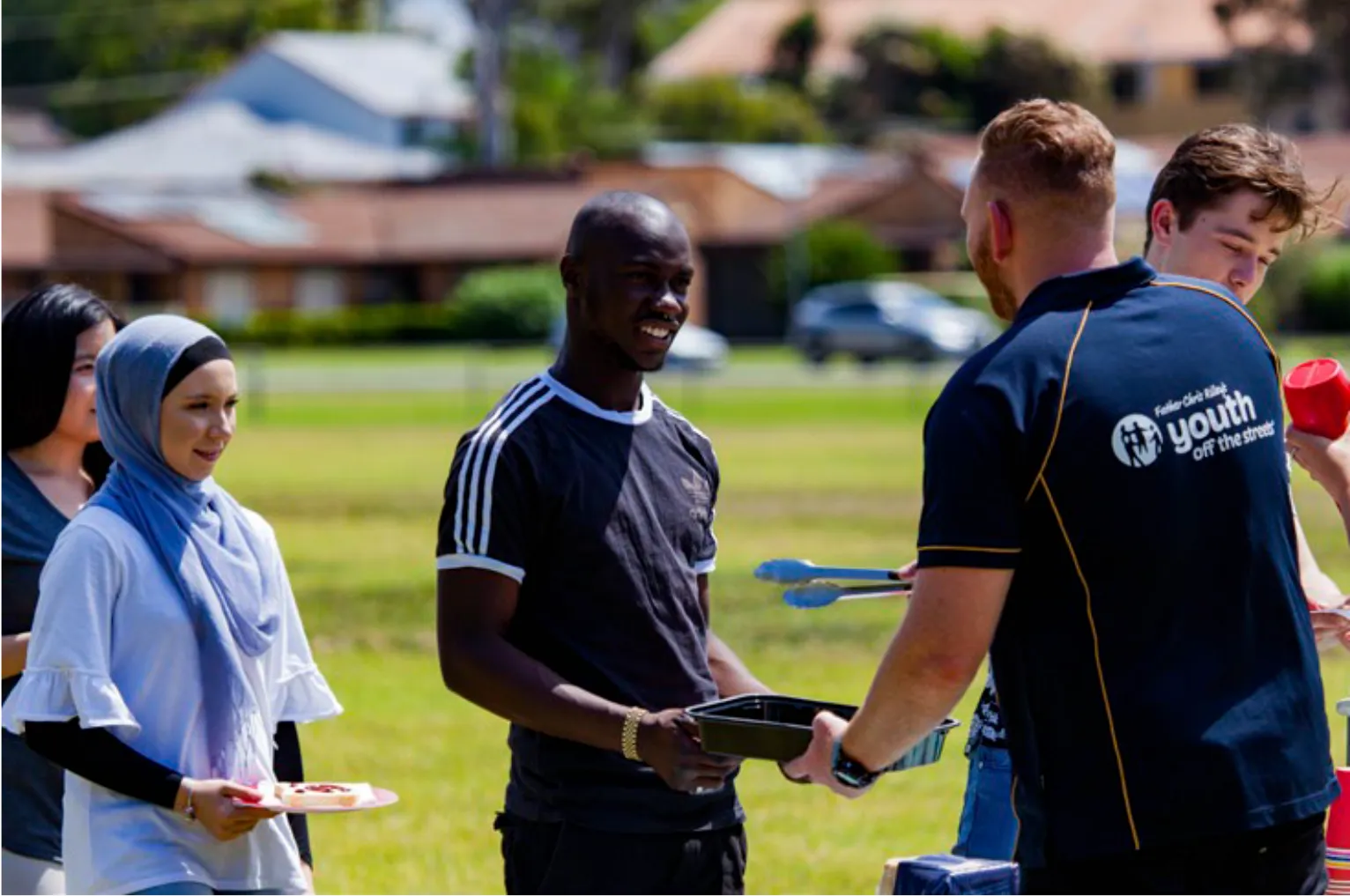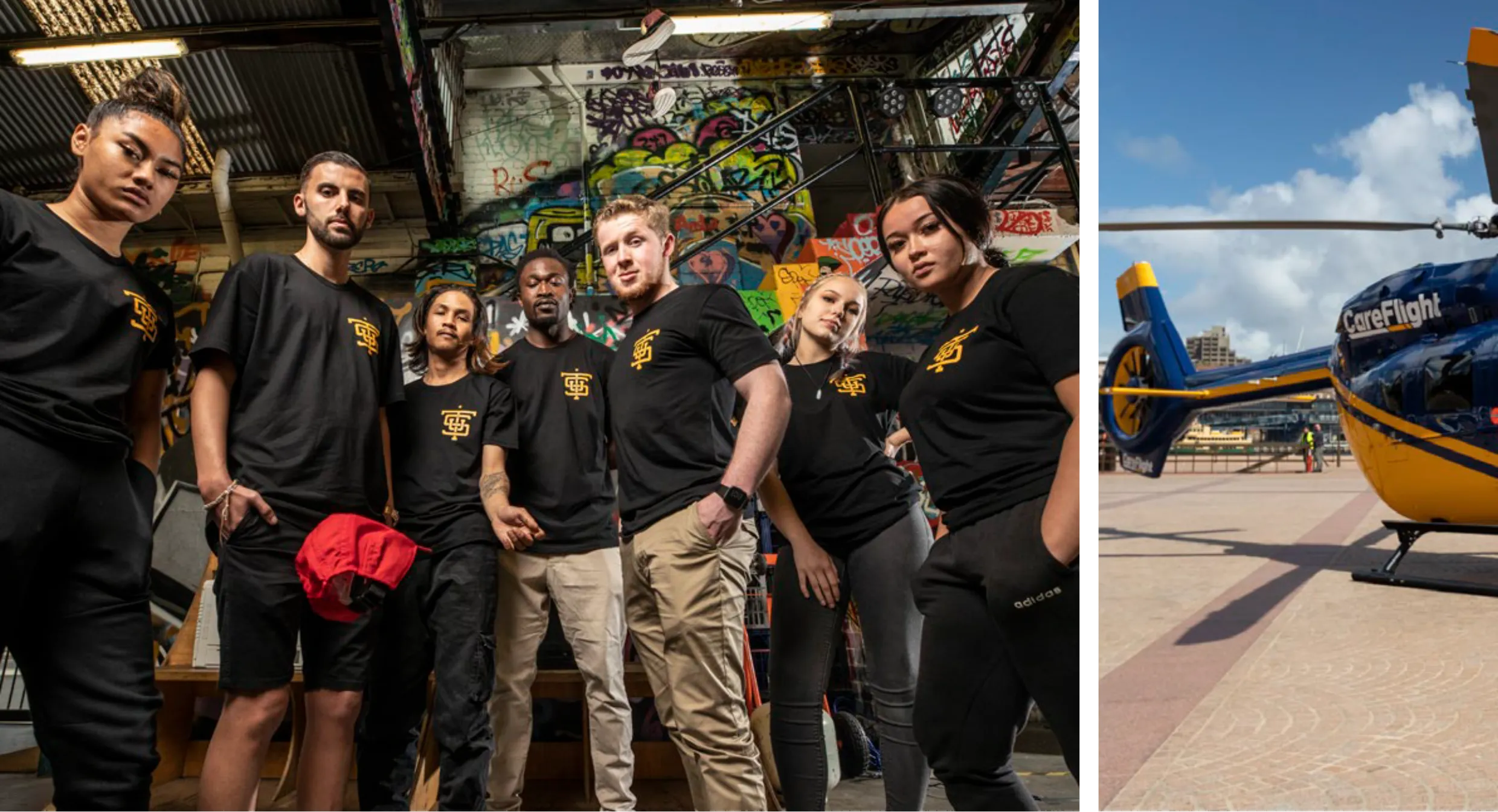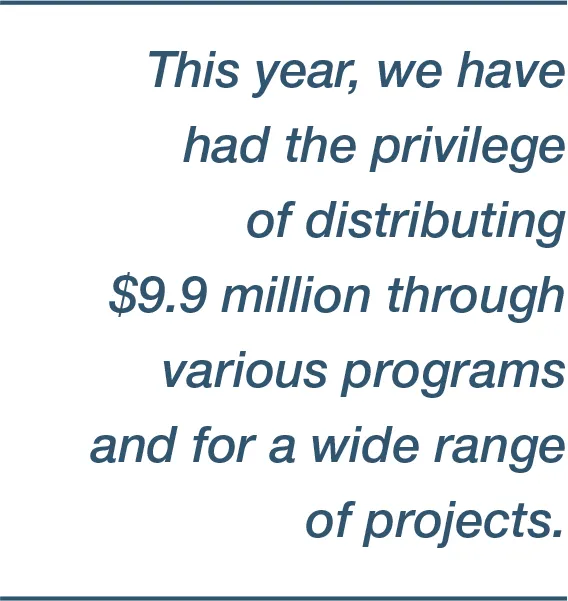 Changes to ClubGRANTS saw the introduction of Category 3 for major infrastructure projects. Mounties Group has contributed $404,500 to this fund in the previous year. The Fairfield LGA is a significant contributor to this category and deserves to receive consideration for a major project in the future.
We would like to take this opportunity to acknowledge the efforts of the local committees for the role they play in making sure that our Community Grants Committee is aware of the most relevant projects for funding. The work to prioritise all the eligible projects is invaluable to our committee decision making process.
Of course, we receive many requests for financial and other assistance from a wide range of community organisations and individuals, and we do our best to assist as many as possible. Requests are always assessed responsibly and where possible, supported at an appropriate level. Where we can support projects, we always make sure that the community is the beneficiary.
Domestic and family violence is a key safety concern in the Western Sydney region, with higher than average reported rates when compared to the rest of New South Wales.
Offering outreach and residential programs, crisis accommodation, alcohol and other drug services, counselling and accredited independent high schools, Youth Off The Streets supported over 4,000 young people in 2020, including 270 through their Fairfield Outreach Service.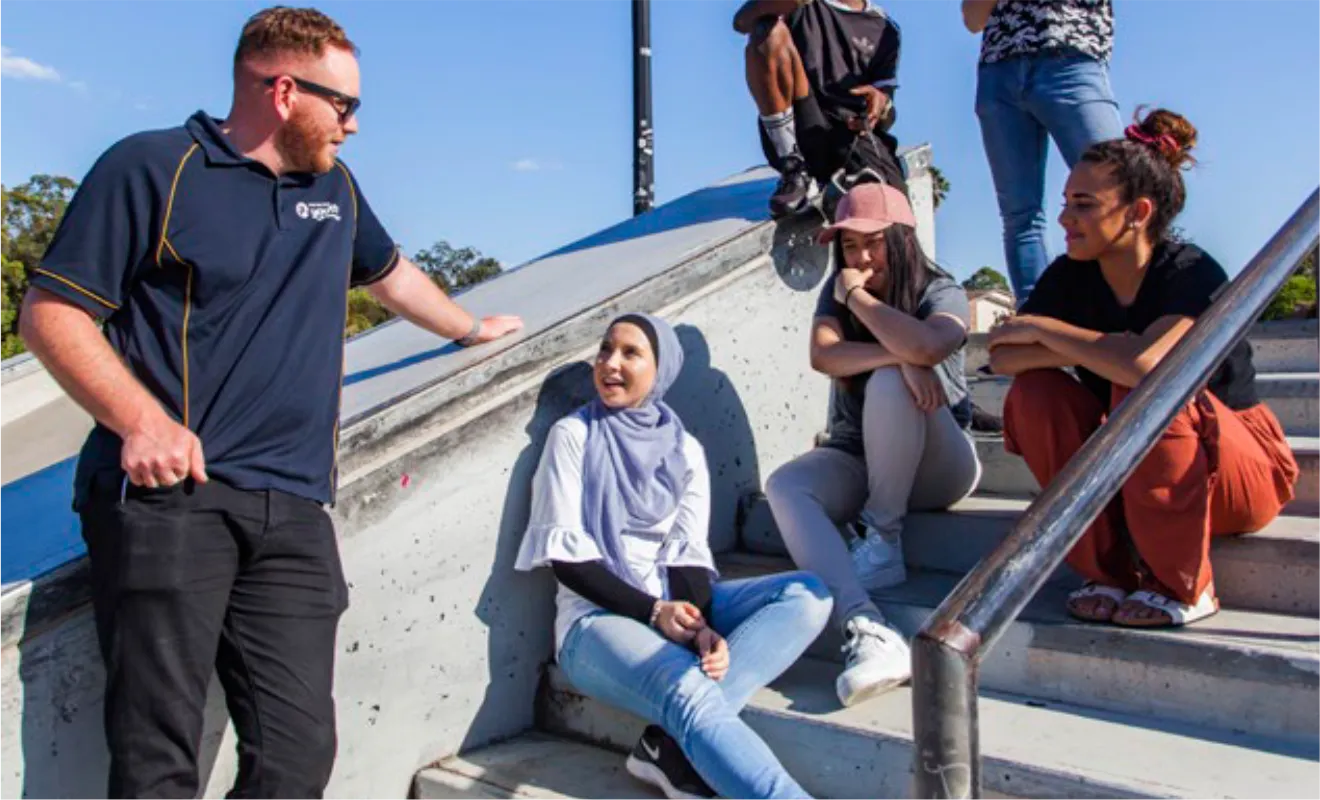 Youth Off The Streets has been operating for 30 years, working with young people experiencing disadvantage to turn their lives around. COVID-19 has further isolated young people and in many cases, heightened the harsh realities they faced in their day-to-day life. Prior to the pandemic, many of their outreach activities in Fairfield were delivered through events such as sport and recreational activities at public locations like Cabravale Memorial Park.
But they adapted quickly, changing their approach to focus more on delivering individual support in place of group events and meetings. They started regular street walks in Fairfield as an outreach activity to ensure young people weren't missing out on referrals to services that could support them.
This past financial year, Mounties Group contributed a grant of $21,000 towards the Fairfield Outreach Service.
This grant in particular, received during the height of the COVID-19 pandemic in 2020, allowed Youth Off The Streets to increase their support of some of the community's most vulnerable members, absolutely vital during lockdown.
If you attended school in New South Wales, chances are you will remember Life Education's iconic mascot, Healthy Harold the giraffe. He has been visiting schools for more than 40 years, empowering children to make safer, healthier choices.
Life Education works in more than 2,000 schools in NSW and the ACT, delivering its important preventative health education messages to 290,000 children annually.
In the Fairfield LGA specifically, Life Education currently reaches 6,200 school children per year. Unfortunately, this means approximately 30,000 others are missing out on these valuable health lessons.
This is at a time when the need for children's preventative health and wellbeing education in the area has never been greater.
To support the expansion of Life Education's programs in Fairfield, Mounties Group contributed $14,400.
These funds saw Healthy Harold passing on his words of wisdom to an additional 1,000 students in the Fairfield area this year, with visits to Lansvale East Public, Cabramatta High, Canley Vale Public and Fairvale Public.
In recent years Life Education has redeveloped their Alcohol and Other Drugs education modules to take a very positive, social norms approach. They survey students about what they think is happening among their peer group in relation to alcohol and other drugs.
Overwhelmingly, they have found that the drug and alcohol use students think is happening, is far exaggerated when compared to what is actually happening.
This message – that most of their peers are in fact making good choices – resonates with students and encourages those who are already abstaining to continue that behaviour and those who are currently drinking alcohol or using drugs, to reduce their consumption in line with social norms.
As leaders of the future, we recognise that youth are a very important part of our community and we are very pleased to be able to support Life Education in delivering their preventative health messages to school children. The opportunity to learn about health and wellness, and to gain a better understanding of how our bodies operate is so valuable, especially for children and teenagers.
Laying the foundations of good health early on can make a world of difference over a lifetime.
As leaders of the future, we recognise that youth are a very important part of our community and we are very pleased to be able to support Life Education in delivering their preventative health messages.
NSW VIETNAMESE
ELDERLY FRIENDSHIP ASSOCIATION
Social isolation and loneliness can be incredibly damaging to a person's mental and physical health. According to the Australian Psychology Society, one in two Australians reported feeling lonely for at least one day per week in 2018.
Imagine then, the experience of living in Australia without the benefit of having English as your first language. It is an incredibly isolating experience, and one that the NSW Vietnamese Elderly Friendship Association (VEFA) is working hard to address.
Established in 1992, the NSW VEFA aims to promote the spirit of friendship, unity, and mutual support among all elderly Vietnamese Australians. With over 1,450 members, the NSW VEFA is the largest of its kind in Australia.
Some members rely on their children as vital sources of information and communication, but for those without children, it can be an incredibly challenging and isolating situation.
As you can imagine, the isolation a lot of members have to deal with has increased tenfold due to the COVID-19 pandemic, lockdowns and social restrictions we've all had to face in the past year.
Mounties Group contributed almost $10,000 towards the Vietnamese Seniors Health and Wellbeing Fitness Project and an additional $18,300 towards the Sustainable Elderly Life Project.
Funding helped to provide a range of activities for members including weekly Tai Chi classes, day centre activities, home visits for members with limited mobility, subsidised excursions, English literacy classes and monthly member meetings.
As a community centred organisation, and with Mekong's well-established reputation as an important meeting point for the local Vietnamese community, we pride ourselves on being able to support organisations like the NSW VEFA, who align so strongly with the Mounties Group values of family, honesty and care.
"It is through projects such as these that the NSW VEFA has become a social lifeline and vital connection for so many local community members"
MIRACLE BABIES
FOUNDATION
For families, the experience of having a baby come into the world, not as expected or planned, is life changing.
Parents of extreme pre-term babies are two and a half times more likely to suffer post-natal depression and one in four babies born prematurely will have Cerebral Palsy as well as the possibility of facing ongoing health challenges including development delay or disability.
Every year, in hospitals across Australia, thousands of premature or sick newborn babies are cared for by the Neonatal Intensive Care Units (NICU) or Special Care Nurseries (SCN). More than 48,000 babies born in Australia require some form of specialised care. Of those, around 56% are born prematurely and up to 1,000 families are left devastated when their babies sadly lose their fight for life.
That's where the Miracle Babies Foundation steps in, supporting premature and sick newborns, their families and the hospitals that care for them.
As part of our ClubGRANTS program – the Foundation was the recipient of $12,388 to fund further resources at Fairfield Hospital Special Care Nursery. This year marks a nine-year association with Miracle Babies. Formed in 2005 by a group of mothers of premature and sick newborns with a clear vision of better, healthier long-term outcomes and improved care for all Australian families.
The work that Miracle Babies does is literally changing and saving lives and we could not be prouder to support them. Mounties also has a Miracle Babies installation which allows members to donate to the Foundation, providing even more support of this worthy cause.
The grant from Mounties Group helped fund NICU survival packs, emergency care packs, milk express packs and grad bags to support families admitted to Fairfield Hospital SCN.
Each of the different packs have been developed in partnership with neonatal hospital staff, health professionals and parents who have found themselves in need of this specialised care, providing important education, support and empowerment tools and information, and connecting families to vital supports upon discharge.
"The grant from Mounties Group helped fund NICU survival packs, emergency care packs, milk express packs and grad bags to support families admitted to Fairfield Hospital SCN."
Laughter is the best medicine – it's a common saying we're all familiar with – but also one that is founded on significant truth.
Humour is an effective coping strategy, relieving fear, stress and pain. It also has positive effects on the cardiovascular, immune and respiratory systems.
Recognising this, Mounties Group provided a further $12,680 to The Humour Foundation to fund their flagship program, Clown DoctorsTM.
With numerous international studies attesting to the positive impact happiness has on a person's health and wellbeing, Clown DoctorsTM visit hospitals all over NSW to deliver doses
of fun and laughter, brightening up what can otherwise be a difficult time. Only a parent who has experienced it can truly understand the heartache and anguish of having a seriously ill child in hospital.
During the 2019 – 2020 financial year, the Clown DoctorsTM program put smiles on the faces of over 24,000 kids in NSW hospitals and we are so pleased to have been able to have played a part in that.
Working in partnership with medical and health professionals, Clown DoctorsTM divert the attention of children and young people during painful procedures, help calm and distract in emergency department settings, encourage positivity and resilience during physio and occupational therapy, and generally improve outcomes in what is often a stressful, anguished environment.
Mounties Group has been supporting the Clown Doctors program in Westmead Children's Hospital since 2019, donating a total of $22,544 in that time.
"Clown DoctorsTM visit hospitals all over NSW to deliver doses of fun and laughter, brightening up what can otherwise be a difficult time."
Matt Noffs knew transforming a derelict tyre workshop in Liverpool into a youth centre was never going to be easy but with ongoing support from Mounties, his dream is now a reality.
Since its inception in 2008, The Street University in Liverpool has delivered vital services to the young people of Sydney's South Western suburbs. And from day one, Mounties Group has been by their side helping to provide their facility and grants to help this initiative.
The Street University is a youth development project created by the Ted Noffs Foundation which provides various community based services and interactive spaces for people aged 12 – 25. With the aim of helping our youth realise their dreams, harness their potential and to create positive outcomes for their lives and their community.
Inspired by The Wayside Chapel, founded by his grandfather Ted in 1964, Street Universities focusses on issues related to drugs, mental health, employment, education and crime.
Street Universities now help over 15,000 young people across Australia each year.
"Street Universities wouldn't exist if it wasn't for Mounties. They were there at the very beginning and were the first organisation to get behind us," Noffs says.
The Street University's trained directors, mentors and facilitators use a multifaceted range of youth work, counselling and community development techniques in order to combine progressive approaches to social work with grassroots community participation.
Experimenting with the artistic and social potential made possible by a uniquely Australian multi-ethnic, inter-faith, socially diverse culture.
Operating in this multicultural environment, the Street University opens up dynamic and democratic spaces for marginalised and displaced cultures. Programs specialise in channeling young people away from personally destructive and anti-social behaviours to improved self-esteem, inter-communal co- operation and social engagement.
The Street University uses the commonality of cultural settings that are familiar and attractive to young people to guide, support and transform their interests into vocational and educational success.
Mounties Group has provided over $460,000 in grants and assistance in order for The Street University to maintain and develop the building, program and staffing to deliver this vital service.
"Street Universities wouldn't exist if it wasn't for Mounties. They were there at the very beginning and were the first organisation to get behind us."
FRESHWATER SURF & QUEENSCLIFF SURF
LIFE SAVING CLUB
Living on a land girt by sea, we are a nation of water-loving beach goers. It's a lifestyle ingrained in our culture and our community – some may say it is even part of our DNA.
This is certainly true in Sydney's Northern Beaches, an area which encompasses more than half of Sydney's beaches and features a local community with an incredibly strong affinity to surf and sand. While beaches can mean refreshing dips and lovely sunsets, they also pose several dangers for beachgoers of all ages, especially children.
As a community-focused organisation born out of mateship, Mounties Group is passionate about providing their members with the best opportunities to enjoy life. On the Northern Beaches, that includes supporting the heroes who volunteer their time and put their bodies on the line to keep us all safe, in and out of the water – our surf life savers. Mounties Group's Harbord Diggers donated funds to Freshwater and Queenscliff Surf Life Saving Clubs for the purchase of vital surf safety equipment.
Together, these clubs are responsible for almost 20,000 patrol hours to keep as many as 400,000 people safe as they visit these beaches each year. Both clubs put the much-needed funds towards the purchase of inflatable rescue boats (IRBs) and related equipment, which is fitting considering it was Harbord Diggers who funded the very first motorised surf life saving boat for the Northern Beaches over 50 years ago.
Freshwater Life Saving Club is one of the largest in NSW and boasts an impressive record of no drownings within the flags during patrol hours in their 113 years of operation.
Their relationship with Mounties Group goes back all the way to the 1960s and over the years they have purchased invaluable IRBs or rubber duckies which enabled them to keep the beach as safe as they could, maintaining that perfect safety record.
The IRBs are essential when conducting rescues over longer distances, rescues that are close to rocks and rescues where multiple people need assistance at the same time.
And because of the tough environment they operate in, being constantly battered by the elements, it's important that the boats are replaced regularly, with the motors replaced every two years.
Queenscliff SLSC used their grant to purchase a hull of a new IRB which was custom-built. The new IRB is used in training during the winter months to hone the skills of surf life savers in preparation for the busy summer months.
Having the new IRB over the winter months is vital to their training program, which consists of both training and development as well as IRB racing, providing crews with the opportunity to fine tune their skills such as speed to water and various search and rescue techniques.
Today's boats are bigger, wider and more stable which all helps in making it easier to perform rescues and help people when they are in trouble. And that is what it is all about.
"Together, these clubs are responsible for almost 20,000 patrol hours to keep as many as 400,000 people safe as they visit these beaches each year. Both clubs put the much-needed funds towards the purchase of inflatable rescue boats (IRBs) and related equipment."
ROYAL LIFE SAVING
SOCIETY
Australia is a water-loving nation – a country where swimming is part of life, trips to the beach are regular and backyard swimming pools are commonplace.
Of course, our strong affinity with swimming and the water comes with associated dangers, which makes Royal Life Saving Australia's drowning prevention and water safety education efforts incredibly important.
As Royal Life Saving Australia works towards their vision of a water-loving nation, free from drowning, annual statistics are encouraging, with the rate of fatal drownings in Australia decreasing by 12% over the past 10 years.
To assist them in their mission to reduce drowning and increase swimming and water skills across Australia through education programs, Mounties Group provided a grant of $9,950 to support the Primary Water Smart Project.
This project sees program facilitators visiting primary schools to deliver vital life- saving education, covering topics such as how to put on a life jacket correctly, help and huddle positions and the 'Reach to Rescue' method of helping someone who is in trouble.
Our support allowed Royal Life Saving Australia to visit at least 10 schools, reaching up to 1,200 students with the education program.
Grants such as this enable the organisation to plan, produce and deliver these important training courses, updating them regularly based on the most recent research, producing the resources needed to support the program.
Mounties Group also contributed $15,150 towards the 2021 Youth Life Saver Project, which among other things, delivered important drug and alcohol awareness messages to high school students.
69% of all drownings in the 15 to 24 year- old age group are males and in addition, alcohol contributes to approximately 30% of those drownings. The Youth Life Saver Project is particularly critical as it allowed Royal Life Saving Australia to reach this age group with relevant education and timely messages to help curb these troubling statistics.
We are pleased to be able to do our bit by supporting an organisation that helps make that our blessed water filled lifestyle safer.
"Mounties Group also contributed $15,150 towards the 2021 Youth Life Saver Project, which among other things, delivered important drug and alcohol awareness messages to high school students."